Shelanu: Women's Craft Collective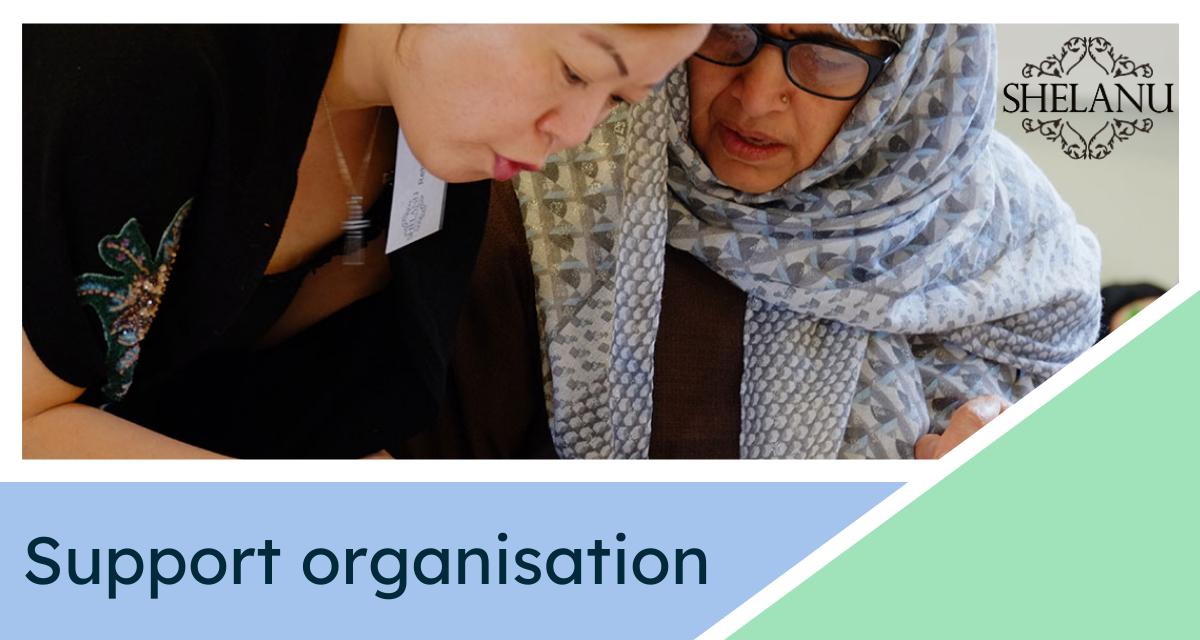 Areas

Birmingham - North, Birmingham - South, Birmingham - East, Birmingham - West, Birmingham - Central

Types of support

Social activities - adults, Education & training

Telephone

Email
Overview
Shelanu, which means 'belonging to us', is a collective of migrant and refugee women working with Craftspace (a craft development organisation), to develop craft skills, confidence and well-being. You can learn design processes and creative skills from professional makers in a friendly and safe environment. Members use the skills they learn to produce high quality craft for sale inspired by their new home, the city of Birmingham and their experiences of migration.
As well as learning new making skills, the women are supported to improve their English, learn business skills and run workshops for the community.
A range of activities help members to develop new skills (including craft, improving English and business skills), increase confidence, combat isolation, challenge preconceptions and support integration.
Activities include:
Running craft workshops for schools, adults, children and families.
Designing, making and selling jewellery and other products inspired by the theme of migration and Birmingham.
Public and private commissions.